1-3 BHK Flats for Sale in North Bangalore, Off Hennur Road
Dear Friends, we are pleased to share this update. We now have 1-3 BHK Apartment for Sale in North Bangalore, Off Hennur Road.
It is a green project with green landscaping, trees, and modern amenities including gym, swimming pool, tennis courts, etc.
The rates start from Rs 27 lakh for 1BHK apartment to Rs 47 lakh for 3BHK apartment. These are very affordable rates for Bangalore.
This is a BDA approved project with home loans available from leading banks like SBI, HDFC, ICICI Bank, etc.
This location near Hennur Road is less expensive than Hebbal and Yelahanka as of now, but it is equally good for work/commute and has high growth potential in the next 5-10 years.
Only 120 flats are there in this project, and more than 70 flats are already booked!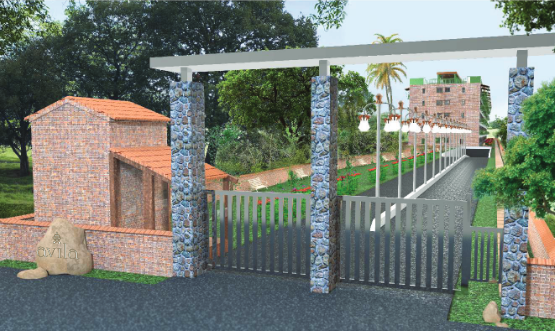 Nearby landmarks are:
Vijaya Vittal Institute of Technology, Bangalore
Alpha College of Engineering
Poorna Pragna School
Mantri Websity
Nearby locations for work/commute/studies:
Manyata Tech Park
Biozene
Thanisandra
Bangalore International School
Please Note: As mentioned in previous posts, North Bangalore is the best choice for real estate investment in Bangalore. Next 10-20 years will completely belong to this area. Therefore, you should aim to buy property within 30km radius of Bangalore International Airport at Devanahalli. These flats for sale in North Bangalore, Off Hennur Road meet this criteria (as they are near Jakkur) and hence we are confident about their growth potential.
Property Type   — Area    — Rate (Rs)
1-BHK Apartment — 733 SqFt — 27 Lakhs
2-BHK Apartment — 1042 SqFt — 39 Lakhs
3-BHK Apartment — 1256 SqFt — 47 Lakhs
This project is approved by BDA and home finance is available from leading banks/NBFCs like SBI, ICICI Bank, Canara Bank, HDFC, Indiabulls Housing Finance, etc.
If you are interested, please submit the contact form below, and we will share more details with you. And we can also arrange a project site visit if you are interested. Thanks.
Posted: October 10th, 2016 under India Real Estate Investments, India Real Estate Opportunities, India Real Estate Trends, Property for Sale.
Comments: none