Land/Plots for Sale in Bhopal
We currently have 100 plots for sale in North Bhopal, in a urban project layout (Ivy Estate) with high-end features like Clubhouse, Swimming Pool, Tennis Courts, Basketball Court, Badminton Court, Cricket Ground and Gardens. The project is approved by Bhopal T&CP (Town & Country Planning Authority), and the land is appreciating in value with new university and developments happening nearby.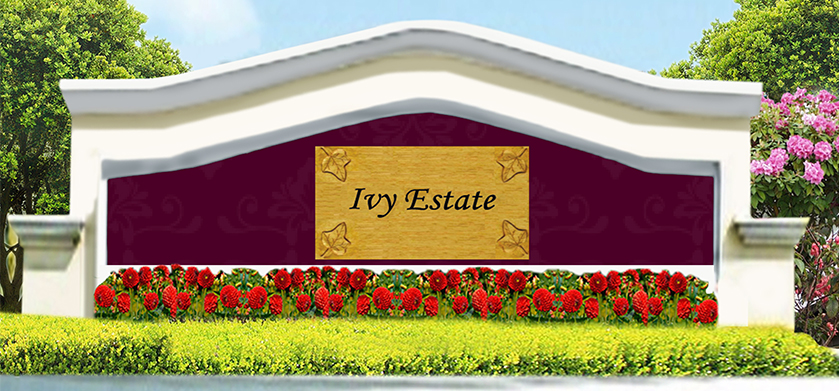 The project location in North Bhopal near Sukhi Sewania has high growth potential.  The location is 10 minutes drive from Bhopal International Airport, and 15 minutes drive from Bhopal Railway Station (about 9 km by road). There are schools, colleges and hospitals nearby, and Bhopal city is expanding in this direction.
It is just a matter of time when this locality and vicinity becomes the destination of choice in Bhopal. A new university is also being planned near the project location, which will further appreciate the value of this layout.
Total Project Area is 10 Acres with 49% land reserved for open spaces, gardens, landscaping, and sport facilities, like cricket ground, basketball court, etc.
Plots are available in various sizes from 1200 to 2100 sq ft. The rate is Rs 699 per sq ft. The average cost per plot ranges from about Rs 8.5 lakh to Rs 11 lakh per plot.
These plots are ideal for investment and for home construction, and finance is available from leading banks like SBI, PNB, ICICI Bank. Only 100 plots are available for sale, and the rates may increase by 20% after 50 plots are sold. Please contact us to receive the project brochure. Thanks.
Posted: March 8th, 2017 under India Real Estate Opportunities, India Real Estate Prices, India Real Estate Trends, Land for Sale in India, Property for Sale.
Comments: 2
Comments